BETA TEST & character nickname reservations
Dark Elmore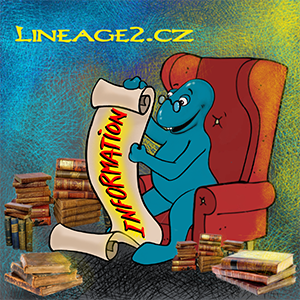 Dear players,
we bring you news about Dark Elmore 2018 preparations.
LIVE server start
Will be on Saturday 6th of October 2018 at 14:00 GMT+2 as previously announced.
BETA TEST start
Will be on Monday 17th of September 2018 at 19:00 GMT+2.
Registration + reservation of character nicknames
Registration of Game accounts as well as character nickname reservations will be available from 16th of September 2018, 19:00 GMT+2. Game accounts created will be preserved even after BETA test end.
Character nickname reservation - how to?
After registration of Game account in the environment of L2 web it will be possible to reserve your characters' nicknames. The character nickname will be bound to your L2 web profile and paired with your game account. Character with nickname reserved in this way may be created only on a Game account to which it is paired.
All nickname reservations will have a limited time of validity which will expire 20th of October 2018 at 14:00 GMT+2.
We are warning you that intentional blocking of larger amount of nicknames will be canceled.
BETA TEST stream
The BETA test will have its own stream which you can find in our live stream section..
How will the BETA TEST look like?
All game accounts registered during BETA test will be preserved and available during live launch. All characters will be deleted after BETA test end.
Modifications available only for BETA test:

SoE to Giran

for each newly created character

Dark Elmore Beta NPC

- will be present in Giran next to DE Vendor right next to the gatekeeper. It will enable you to test any phase of the game by adding XP/SP/ adena, DEC, nobless, various items, class transfer, etc.

Dark Elmore Vendor

- During BETA test all sections of vendor will be available. For live start, some sections will be restricted. See About Server for details.

7s

- 4 hour cycle

Olympiad

- 24 hour cycle. Points awarded at 5:00 10:00 15:00 & 20:00

World shout

- shout will be visible to the entire server.
Anti-BOT protection:
Anti-bot protection will be active from BETA test start. If you try to test it and get banned, the ban will be lifted only after BETA test end. There will be no exceptions to this rule.
Bug reports:

You can report potential bugs on forum in the appropriate section. Please consider if it is really a bug and if it wasn't already reported
Please keep in mind, that this is a BETA test and unexpected and unannounced restarts may occur based on needs of GMs and testers.
We ask all BETA test participants to really focus on testing and not to bother GMs with unnecessary requests and questions.
We thank everyone for helping us finetune the live server launch.
In response to players' requests, we have modified static spawns of WBs. There was also a change in the 1st and 2nd class transfer prices in the adena. For details, see section "About server".

The next article will inform you about VIP model & Vote model for Dark Elmore 2018.

We are looking forward to seeing you on BETA start.

Your L2 GM team