Dark Elmore VIP & payment gateway G2A Pay
Dark Elmore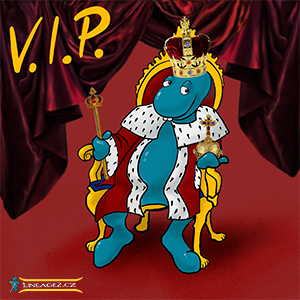 Dear players,
you will have the possibility to support Dark Elmore 2018 before start. Everyone who puts their trust into the the server before 5th of October 2018 23:59 GMT+2 will be given VIP status.
At the same time we bring you information about new international online payment gateway G2A Pay.
VIP advantages
The whole amount that you send will stay on your web profile in form of DEC. After server start you can use them as you see fit.
The name of one ingame character will have golden color
Forum and discord account will also have golden color
You will gain access to special VIP areas on Forum & Discord
Your requests in tickets will have priority treatment
Conditions for gaining VIP
Support the server by purchasing 5000+ DEC (500 CZK or ~20 €)
Do the purchase before 5th of October 2018 23:59 GMT+2 (

After this date it will no longer be possible to obtain VIP status

)
Send email to info@lineage2.cz, with following information:

variable symbol or email of your web profile
name of character which will have golden nick
name of forum account
name of discord account
Online payment gateway G2A Pay
In the Donate section a new payment gateway G2A pay is already available. It is an international payment gateway used by many projects. Unlike the previous payment gateway, it allows payments from around the world. Currently online payments by credit/debit cards are available. Payment is processed immediately and DEC are available on your web profile in a few seconds, maximum few minutes.
Many players wished to be able to pay also by PaySafeCard. This payment method will be available through G2A Pay later. Currently we are undergoing the accreditation process and are waiting to have all documents signed. Unfortunately we do not know the exact date. We will try to have it up and running as soon as possible.

We are still working on the VOTE model. More information will follow in a separate article.
Your L2 Team