Changes on web and in donate model
Dark Elmore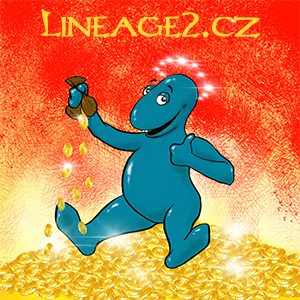 Dear players,

the preparations of new server Dark Elmore 2018 are ongoing and we are introducing some changes regarding the web and the donate model.
Deletion of unused L2 web profiles
Because of long needed overdue maintenance we made a complex cleanup and deleted all web profiles that have no payment history. A new feature was introduced - email uniqueness. If multiple L2 web profiles were registered to 1 email, they were merged into 1 L2 web profile. Now you can log in to your L2 web profile either by username or email address. We recommend using only 1 L2 web profile, where you will have all of your ingame accounts connected & maintained.
Donate model
We released a new, more user friendly version of donate model. Now it will be possible to buy directly Dark Elmore Coins (DEC), which you can then transfer ingame. It will no longer be possible to transfer DEC back from a game character to your L2 web profile. The conversion rate will be the same 1 CZK = 10 DEC. The original profile currency (OGs) was automatically transferred to DEC.
To make donations easier for you, we introduced special buttons in the payment form, that display also the DEC bonus. Just click the button or enter the amount of DEC you want. The amount to pay will be displayed in the next step in the selected currency. After this you will be redirected to the payment gateway where the payment will take place. The form for online payments will be available after we get the new payment gateway online.
New payment gateway
We are preparing a new payment gateway, that will be able to process payments from all over the world. It has many payment types available. For those that cannot pay by credit/debit cards, alternative methods will be available. We will also keep the possibility to donate directly to our bank account.
The next article will contain information about VIP model + Vote model for DE18. Information about the start of Beta Test will be published next week.
Your L2 Team