Dark Elmore Rebirth Of The Phoenix
Dark Elmore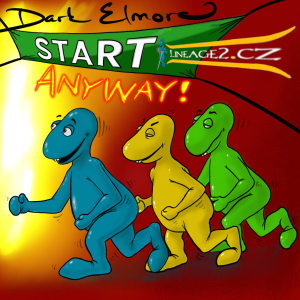 Dear players,
We bring you information from the server. We had a really turbulent start, but even after all the problems the server lives and is alive! We want to thank everybody for their support and patience. It really kept us going. Here are a few points about what will come next.
Do not forget to Vote for our server. Vote is fully functional & soon also flushing of WCs ingame will be activated. Video guide here.
Planned server maintenance:
On Thursday 11th of October there will be server maintenance, which is needed because of security modifications during server start.
Maintenance window will start at

3:00 GMT+2

. If everything goes according to plan, server will be online again at

8:00 GMT+2

After maintenance you will have to

use new l2.ini

file from new system to be able to connect to the server. System & L2.ini is available on web or discord.

Other Important information
Do not forget to create all your characters that have a reserved name.

The reservation will expire on 20th of October 2018 at 14:00 GMT+2.

If you really need to share accounts with other people, please use the Character lock protection to prevent potential thefts (type

.lock

ingame for more info). It is in your responsibility to keep your characters safe and we will not interfere if you get robbed. With Character lock feature we have done maximum to help you, so please help yourselves and use it.
If you have any problems, do not hesitate to contact us either on Discord, Facebook or by email, but please use only one channel to do so, because it will be hard to keep track of all the requests. Contact via FB is prefered.
Please keep in mind the rules of the server. GMs are not here to solve any interpersonal issues between players, and will not interfere, so please don't ask us to do so.
1st Olympiad period started on Monday 8th of October 2018. First heroes will be on Monday 22nd of October 2018 after 12:00 GMT+2.
7 signs period started on Monday 8th of October 2018.
First Castle Sieges will be during the weekend 20th-21st of October 2018.
First Conquestable Clan Hall Sieges will be on 12th of October 2018.
First Clan Hall Auctions will be on 16th of October 2018.
Your L2 team