Competition for "Loading screen" picture
Grand Elmore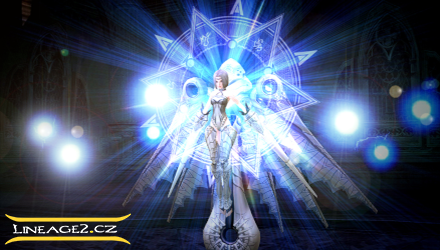 Dear players
We have prepared for you an opportunity to immortalize your graphical skills & name. During L2 client launch there is a short period when a picture representing the server is shown. We are now searching for interesting pictures to put there. You now have an opportunity to send us your graphical designs for these pictures. L2 team will go through all of these pictures and the top ones will be picked. From that point on, these pictures will be randomly presented to every player always when client is started. The deadline to send the pictures is the 31st of August 2019.
For participation in the event, the winners can earn up to 500 WCs and everlasting fame.
Conditions you have to meet in order to have a chance to win
Picture has to be sent on time to email info@lineage2.cz
resolution of picture has to be

440x250px

file type has to be

.BMP

background of picture cannot be transparent
picture has to be from Lineage 2 environment
Voluntary picture properties
picture may contain server name and rate
picture may have the author's signature in the bottom right corner:
It can be your true name
It can be your artistic name
it can be ingame nickname
it can be clan name
signature has to be small (small font)
Useful items
We are looking forward to seeing you proposals!
Your L2 team.