Lineage2.cz under DDoS attack
Grand Elmore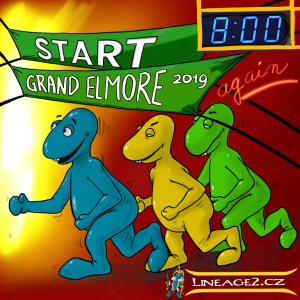 Dear players,
After yesterday's DDoS attack we had to do a number of modifications. Login server will be again opened at 8:00 AM GMT+2. Attacks will of course continue until we are able to fend them off., as it was during our last project. We thank everyone for the support and understanding you gave us on Discord and Facebook. Stay with us, we are not giving up and together we can get through these hard times!
We will see you at 8:00 GMT+2 on the server. In case of problems, please check information on our Discord.

17:30 additional info
Because of strong DDoS attacks it was necessary to limit access to the server to 3 instances per 1 IP. This is done at the datacenter level due to the character of the DDoS attack. It seems that the DDoS attack will continue.
For those players that share 1 IP address. There is a possibility to use a VPN, so that each PC will have it's own unique IP address and therefore 3 instances.
During Sunday we want to make the proxy access points available, which will not have this limitation of 3 instances per 1 IP, however they are much more vulnerable than the direct access to the main server and it is possible that the attackers will take them down. We recommend to players that want to play with more than 3 boxes to log the most important 3 via main server ("Grand Elmore" without country abbreviation) and all additional ones via proxy. Please be aware that the characters logged through proxy may be disconnected a lot.
Your L2 team