Grand Elmore 2019 grand opening
Grand Elmore 2019 (GE 10x)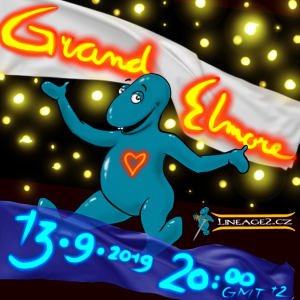 Dear players,
you are asking us for quite some time what will be the date of opening of new project Grand Elmore 2019 - Gracia Epilogue. We will not prolong our silence and proudly announce that this year the server will start on Friday the 13th of September 2019 at 20:00 GMT+2.
After closure of Dark Elmore 2018 we will start doing changes to l2web where we will publish detailed information about server setup. Until this is done we will keep publishing information about preliminary server setup on our forum for you to discuss.
Discord update:
Old topics were moved into "Archive Dark Elmore 2018" category
Dank Memer bot was added for some fun with virtual discord currency
Emotes were updated
Join us on our Discord.