Grand Elmore celebrates 5 months
Grand Elmore 2019 (GE 10x)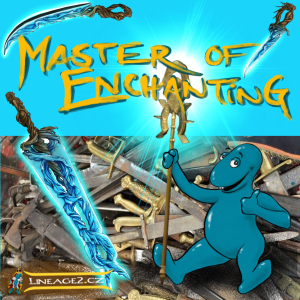 Dear players,
On Thursday, February 13, 2020, the Grand Elmore server celebrated the fifth month of its life. We are constantly receiving new suggestions for adjusting the server settings. We consider everything carefully and discuss it at our meetings. We are gradually implementing good ideas to make playing more pleasant! In addition to the changes that will be implemented at the next restart, we have prepared for you a new server event + another XP / SP boost event.
News and modifications on the Grand Elmore
Changes will become active after server restart on 17th of February 2020
---
Slay the Evil Monsters Event


- added a chance of extra reward in addition to dropped WCs:

RB 25 - 45 level - Giant's codex
RB 46-70 level - Giant's Codex, Giant's Codex - Mastery
RB 71-80 level - Giant's Codex, Giant's Codex - Mastery, Attribute Crystals

The NPC for Cleft's attribute crystal

exchange will permanently be available on both Cleft platforms

Vote Rune XP / SP bonus

increased from + 5% to + 15%

Boost event

from 17th of February 2020 until 24th of February 2020 that will give + 30% XP / SP
Video of Territory Wars from 1st of February 2020
Master of Enchanting Event
The event starts after the regular restart on Monday, 17th of February 2020 at 7:00, the duration is set to 14 days until the regular restart of 2nd of March 2020. Master Yogi will be available a week longer until 9th of March 2020.
How does the event work?
Collect as many special enchants called Master Yogi's Scroll: Enchant Weapon
(they are not tradable) by killing mobs. With these scrolls, go to any town and speak to Master Yogi and buy Staff of Master Yogi
.
Try to enchant this weapon to as high number as possible, because the higher the enchantment, the better the reward Master Yogi will give you! To get the reward, you have to have the staff equipped in hand!
You can get 10 enchant scrolls every 6 hours from Master Yogi for free + buy more scrolls for 77 777 adena/piece. All purchases at Master Yogi are available for players from level 40+ including the Staff of Master Yogi!
Event rewards
Firework

Large Firework

Shadow Item - Top Hat

Shadow Item - Black Mask

Shadow Item - Rider Goggles

Scroll: Enchant Weapon (D)

Scroll: Enchant Armor (D)

Scroll: Enchant Weapon (C)

Scroll: Enchant Armor (C)

Scroll: Enchant Weapon (B)

Scroll: Enchant Weapon (A)

Giant's Codex

Grade S Accessory Chest (Event)

Giant's Codex - Mastery

Scroll: Enchant Weapon (S)

Grade S Armor Chest (Event)

Grade S Weapon Chest (Event)

Red Soul Crystal - Stage 14

Blue Soul Crystal - Stage 14

Green Soul Crystal - Stage 14

Fire Crystal

Water Crystal

Earth Crystal

Wind Crystal

Dark Crystal

Divine Crystal

S80 Grade Armor Chest (Event)

S80 Grade Weapon Chest (Event)

Lineage2.cz team