Vote - Bonus Start - Bonus Clan - Vendor Buff
Dark Elmore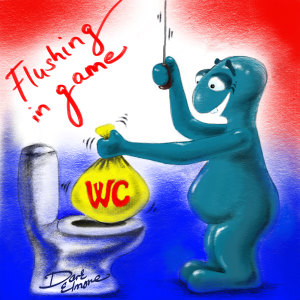 Dear players,
In this article we bring you lots of positive information, so let's get to it.
Vote system
If you do not know what this is about, please read the article "Vote system with reward" .
During this week the testing operation of vote system was put in place. We are happy to announce that it was successful and will be concluded soon. We made many changes and corrections and we are ready for Live launch. Even though our players did not vote from the start of the month, we were able to make it into the top 10 ranked servers both on Hopzone and also Topzone in just 6 days. Now our server can be seen on the main page and it already started to have positive effects on the server population. You can witness increased activity in starting villages due to new players coming to the server. Most of them are international players from Romania, Poland, Spain, Italy and Russia. Everybody please greet them with open arms and help them integrate into our community.
On Monday 27th of November 2017 we expect to activate the long awaited function of "WC flushing", which will allow you to transfer your Warrior Coins (WCs) ingame.
Bonus start event
New players are coming to the server and we want to focus on keeping them here. Therefore from next server restart we will launch already tested Bonus Start Event once again. After event start, all newly created characters will be given special Bonus Start Event boxes that will contain Runes, which will increase their XP/SP rate by 50% for 7 days. Furthermore they will contain shadow weapons until low B grade with SA and shadow armors until B grade, all with duration of 7 days. The event will run until further notice is given.
Clan Bonus Start Event
Many servers are starting at this time. We know of multiple clans that are deciding on which server they are going to play. Because of this, we prepared something extra if whole clans would like to come to the server. New clans coming to the server will have the opportunity to gain bonus reputation points (CRP). The amount of points awarded will be based on the amount of players inside the clan. We will verify this based on unique HWIDs of new players. Bonus points awarded will be as follows:
10 clan members (minimum) =

5000 CRP

20 clan members =

10000 CRP

30 clan members =

15000 CRP

40 and more clan members =

30000 CRP
To apply for the CRP bonus a clan leader has to write an email to ticket@lineage2.cz or use PM on FB with all necessary information.
Dark Elmore Vendor Buff
Buffs from Dark Elmore Vendor will be given for free until further notice. Later it is planned to only have adena fees for buffs for characters level 74+ only.
Planned Christmas Event
The traditional Christmas event will be launched from 18th of December. More information about the event will be released in a separate article.
Video News by NarcisSally
OG L2 Team